What's New
Wishing you a Happy Birthday June 5th and a wonderful safe healthy 2020 year.
Keep your family close, it is a scary world out there. Our whole life time of 67 years and in 2020 (one Year) we see / experience two historical bad things happen. Sherry
Thank you Larry. We are all well in my family during shelter in home. Doing our best to keep my 83 yr. old mom safe and well. Hoping all my friends families, you, Gayle and all your family are staying well.Hopefully Gayle gets to stay home safe during all this. It is scary out there. We sit in the drive way 10 feet apart to visit. Bring own chairs, snack and drink containers. Stay only long enough till we have to go home to visit the bathroom. Don't enter anyone elses house. Stay safe. I miss the group getting together. Sherry
Happy Birthday, Eddie! I hope you and yours are healthy and happy, enjoying the best of your years.
Posted on: Nov 21, 2019 at 8:54 AM
Wishing you a Wonderful Happy Birthday on the 28th. Turkey Day!!!!!!! Love ya girl! Sherry
Posted on: Nov 19, 2019 at 8:53 AM
Wishing you a wonderful Happy Birthday! Hope you are doing well. Sherry
Wishing you a Wonderful Birthday Randy! Don't party too hard, we are getting to old for that!
Sherry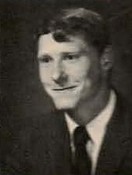 Happy birthday my friend...Paul
Posted on: Jun 10, 2019 at 3:43 PM
Happy Birthday Dorothy! Hope you had a wonderful Birthday. We need to gather Linda and have a get together sometime this summer. It has been a long time.
Holly was my best friend. We used to walk by Reed Merrill's house all the time, hoping to get a glimpse of him.She was the kindest person I knew. We ran into each other around 2008. Now I know it will be the last time I ever see her.I miss her with all my heart.
Jan Olson Derwa
Happy Birthday Marcia! Hope your new year is a wonderful one!