What's New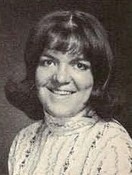 Happy Birthday, Linda! Make it the best ever!
Merry Christmas to you and family!
Posted on: Dec 18, 2021 at 12:09 PM
You look wonderful!
You must be pretty proud to be a part of the exploration of space. What an honor to be able to be associated with uncovering the mysteries of our solar system and the universe. I wish I could live another lifetime to see these discoveries revealed.